Interior Design Toronto - Spotlight on Markham Furniture
Today's Interior Design Toronto store spotlight focuses on Markham Furniture…..one of Toronto's premier builders of exquisitely-crafted sofas, sectionals, mini-sofas or sondo-sized sofas, loveseats, chaise lounges, chairs, benches and ottomans.
In addition to their custom furniture creations, Markham Furniutre offers fine custom reupholstery, made-to-order and custom finished to their clients' precise specifications.
What brands does Markham Furniture represent?
Markham Furniture builds & sells their own custom-made furniture.
Store Locations
Markham Furniture has two locations:
Markham - 1020 Denison St (West of Warden)

Toronto - Castlefield Design District - 115 Ronald Avenue (North of Castlefield)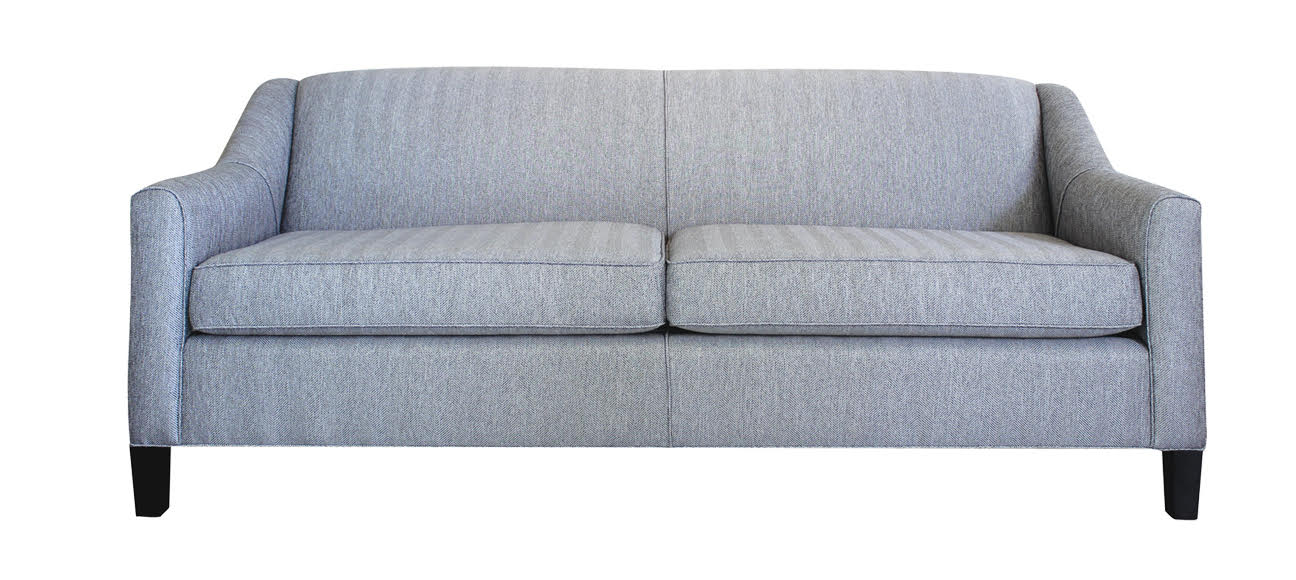 Company History
In their own words…
After spending more than two decades in fine upholstery manufacturing at high-end furniture plants in Ontario, William 'Bill' Rizk proceeded to pursue a lifelong dream of producing his own luxurious line of fine upholstered furniture. The mission was simple: To build and directly sell fine quality made-to-order furniture to perceptive clients across Canada at an extraordinary value. In 1998, Markham Furniture was born.

Beginning his journey with a small shop on Denison Street in Markham, Ontario, Bill catered attentively to discriminating clients and a small roster of established interior designers who sought superbly-crafted fine furniture at a competitive price. With a strict adherence to clients' needs and low overhead costs - combined with a tireless work ethic - Bill was able to sustain the business he started, and slowly grew the Markham Furniture brand over time.

Today, Markham Furniture is synonymous with superbly-crafted, made-to-order upholstery at an incredible value. Markham Furniture employs a team of highly-skilled furniture craftspeople (carpenters, cutters, sewers, and upholsterers) who apply their craft in a production facility much larger than the original workshop, collectively producing some of the finest upholstery made in Canada. In each of Markham Furniture's two well-appointed showrooms (in Toronto and Markham), friendly, knowledgeable, professionally-trained designers, and upholstery sales consultants strive to make every engagement with clients an enjoyable one.

Markham Furniture remains owned and operated by Bill and his family. Collectively, the team at Markham Furniture preserves the culture and values that Bill instituted almost 20 years ago: honesty, hard-work, dedication, commitment and service.
What makes Markham Furniture unique?
At Markham Furniture, friendly and experienced upholstery specialists help their clients select the perfect style and fabric, and offer custom dimensions for the perfect fit for you and your family.
Clients are encouraged to borrow fabrics to take home to see what their potential choices look like in their natural setting before placing their order.
Led by master of all trades William "Bill" Rizk, the Markham Furniture team comprised of designers, cutters, sewers, upholsterers, springers, and carpenters, collectively build and directly sell ruggedly-built and fine-finished custom upholstery, handcrafted in Canada, "the old-fashioned way".
Featured designer fabrics include Maxwell Fabrics, JF Fabrics, Ennis, Avant Garde, Duralee, and Robert Allen.
Markham Furniture stands out due to their ability to offer well-built furniture in a beautiful fabric, custom made just the way you want. "We feel that providing our clients exactly what they want sets us apart from our competitors" says Michael Rizk of Markham Furniture.
What's new in store?
As a custom furniture builder, there is ALWAYS something new in store at Markham Furniture. Like a snowflake, your custom-built Markham Furniture sofa is going to be different from my custom-built Markham Furniture sofa.
Plans for the Future
As far as plans for the future, Rizk explains Markham Furniture may consider a showroom in another market.
"We've been getting inquiries from Designers and Homeowners from Calgary to Halifax. We'd like to position ourselves to better service that demand."
Contact Info